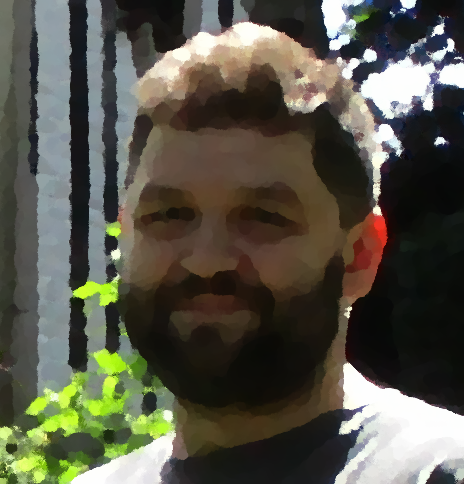 Felix Ulrich-Oltean
Working on translating Constraint Satisfaction Problems into Boolean SAT formulae with the help of machine learning to choose the best encoding.
Get in touch
2021, October, CP2021 Doctoral Programme and ModRef Workshop

I am presenting my work in two guises: as part of the doctoral programme and also to the ModRef2021 workshop. You can get the slides and (pre)recording of the talks here:
2021, September, Associate Fellow of the HEA

After completing the York Professional and Academic Development scheme (YPAD) and submitting a report of my teaching-related experience I was awarded Associate Fellowship of the Higher Education Academy. As part of my report I carried out a brief investigation into using summative assessment results to inform teaching and assessment in the next cohort. Per-question breakdown of the marks allows some rudimentary statistical analysis which can shed light on how questions coudl be improved or which concepts and skills might be particularly difficult for students.
2021, August, The Bookshelves Problem

It was great to submit an optimisation problem to the CSPLib web site. It started with this tweet and it was fun to connect a real-life hands-on project with some constraint programming. The full problem specification, and model files are here.
2021, June, GTA of the Year Award

I was very honoured to receive this award after being a graduate teaching assistant, working particulary to help year 1 students with maths (after lockdown had deprived them of months of A-level maths), and also running some data science labs remotely.
2020, July and September, CP2020 Doctoral Programme

As part of the doctoral programme at the CP2020 conference on Constraint Progamming, I submitted a short paper to describe my research so far and took part in peer-review with other PhD students, going through the EasyChair platform to submit, review, discuss.
At the conference I gave a 10-minute presentation about my research topic. You can access the slides here and watch the presentation here.
2020, June, Eastern European Machine Learning Summer School

I'm very pleased to be attending this summer school in July (shame it couldn't be in the flesh in Warsaw). As part of the application / registration process I prepared a short video presentation to summarise my research interest. Watch it here
2020, January, AI Group Seminars
I have taken over the organisation of the AI seminars in our department - looking forward to hearing all about what colleagues have been up to in their research.
2019, December, Literature Review Seminar
This is my first presentation as a PhD research student, given in month 3 of the programme. View it live on a 16:9 screen, with thanks to the amazing Sozi Project.
Here is the accompanying script for the presentation and the toy problem given out at the start.